Top Quality Dental Services To River Edge Residents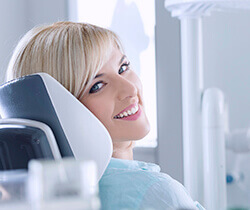 Your teeth are one of your most important assets. They are used for eating, and they can help make stunning first impressions with just the flash of a smile - as long as they're clean and strong, that is. But if your teeth are in less than impeccable shape, you could be looking at a lifetime of problems - for your comfort, your health, and even your self-esteem. If you live in River Edge or one of the surrounding areas, then good news: You don't have to live with those problems! Not as long as you have access to the experts at Haworth Dental!
Here at Haworth Dental, we offer a variety of top-quality dental services to River Edge residents to keep your teeth strong and beautiful. These services include preventive care for your teeth and even Invisalign work (plus many other dental services). Preventive care is just about the best thing you can do for the health and life of your teeth. It helps prevent the need for costlier (and sometimes more painful!) procedures down the road. And should you be in the market for straight teeth, then you can rely on your expert dentist at Haworth Dental to outfit you with the most comfortable teeth-straightening product on the market: Invisalign!
Preventive Dental Care In River Edge
You already practice preventive care on your teeth every day: as you brush, floss, and wash. But sometimes, no matter how thorough you are with your daily dental routine, you might still need some help to ensure that your teeth are as clean as you could want them to be. And the best help is the preventive dental care services offered by Haworth Dental! We offer routine checkups to keep an eye on your teeth's health, and we even offer cleanings to wash away the plaque from your teeth in a way that your daily brushings cannot match.
Invisalign In River Edge
If your teeth are crooked, you might be reticent to share your beautiful smile with the world. Don't hide your smile just because your teeth aren't perfectly straight! Just get your teeth straightened! And just about the most comfortable and subtlest way to do so is with Invisalign. You can remove Invisalign as you need, making it easier to keep up with your dental care routine than with braces. And they realign your teeth more easily than traditional braces do. If you are in the market for Invisalign, then look no further than the experts at Haworth Dental!
Recent Articles
What Should Your Daily Dental Routine Consist Of?

Your teeth are important. You eat with them, and they make up your smile, which can be one of your best or worst features, depending on how well-cared-for your teeth are. But how do you maintain healthy teeth? The answer is quite simple, yet many people don't manage to keep their teeth clean and white because either they don't bother maintaining an effective oral care routine or they don't know what goes into an effective oral care routine…

Read More


What Can I Expect from Cosmetic Dentistry?

Your teeth say a lot about you, but no matter how beautiful they are, you might find yourself unsatisfied with WHAT they're saying about you or HOW they're saying it. After all, we all have our own sense of identity, and if some aspect of ourselves eddies against that identity, we're apt to feel a little discordant and dissatisfied…

Read More
If you are looking for top quality dental services around River Edge, then please call (201) 384-1717 or complete our online request form.