Meet The Staff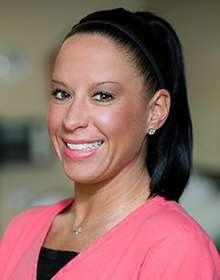 JULIE KEALY, DENTAL ASSISTANT
Julie entered the dental field in 1999, and joined our team in 2013. She values time spent building relationships with her patients, and cherishes the feeling of accomplishment she has when she's able to help them achieve their oral health care goals. She completed training in dental assisting at the Dental Studies Institute in Fairfield, and is certified in radiography, CPR, and teeth bleaching.
A native of Hawthorne, NJ, Julie loves spending time with her parents and 3 sisters, especially her twin! Julie is a dedicated fitness enthusiast, and when she's not spending time with family and friends, you'll catch her at the gym. Patients love Julie's personality and fun loving sense of humor. She reminds us all to laugh because the more we laugh the longer we'll live and the happier we'll be.
---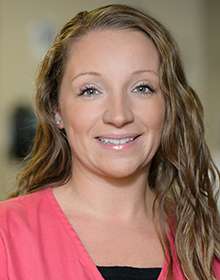 DANIELLE NIGRO-ALBANESE, DENTAL HYGIENIST
Danielle began working in dentistry in 2004, and joined Harris Dental Care in 2005. We love having her knowledgeable presence on our team. Danielle is dedicated to connecting with patients, educating them on best practices in oral health, and building lasting friendships. A graduate of Bergen Community College, Danielle studied dental hygiene and has training in numerous advanced dental skills including CPR certification, family, pediatric, and special needs dentistry, orthodontics, cosmetic dental care, radiography, tooth bleaching, scaling and root planing, periodontal charting and gum disease treatment, and patient education.
Outside the office, Danielle is happily married to George, and they have 2 wonderful daughters, Sara and Isabella. She loves spending time with family. Her girls enjoy taking nature walks, fishing, camping, cheerleading, gymnastics, and dancing, so that's what they spend their time on. Dedicated to treating others with kindness, Danielle brings fun, laughter, and joy to our team every day.
---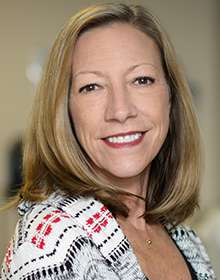 KAREN BROWN, ADMINISTRATION AND PATIENT CARE COORDINATOR
Karen has worked at Harris Dental Care since 1999, and for more than a decade, she has welcomed our patients making them feel at home. A graduate of Bergenfield High School and the Banking Institute, Karen is dedicated to learning and growing, so she can better help her patients.
Happily married, Karen has 2 grown sons with their own families. When she has spare time, Karen enjoys decorating, refinishing furniture, and gardening. She gets along with every person she meets, and never hesitates to help a stranger in need. That's why our patients trust her to offer only the highest quality care.
Recent Articles
What Should Your Daily Dental Routine Consist Of?

Your teeth are important. You eat with them, and they make up your smile, which can be one of your best or worst features, depending on how well-cared-for your teeth are. But how do you maintain healthy teeth? The answer is quite simple, yet many people don't manage to keep their teeth clean and white because either they don't bother maintaining an effective oral care routine or they don't know what goes into an effective oral care routine…

Read More


What Can I Expect from Cosmetic Dentistry?

Your teeth say a lot about you, but no matter how beautiful they are, you might find yourself unsatisfied with WHAT they're saying about you or HOW they're saying it. After all, we all have our own sense of identity, and if some aspect of ourselves eddies against that identity, we're apt to feel a little discordant and dissatisfied…

Read More
If you have questions about, or need, our dental services, then please call Haworth Dental at (201) 384-1717 or complete our online request form.