What Can I Expect from Cosmetic Dentistry?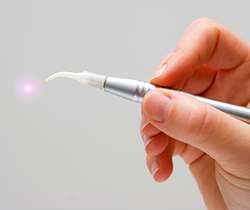 Your teeth say a lot about you, but no matter how beautiful they are, you might find yourself unsatisfied with what they're saying about you or how they're saying it. After all, we all have our own sense of identity, and if some aspect of ourselves eddies against that identity, we're apt to feel a little discordant and dissatisfied.
If your teeth are the cause of your dissatisfaction, don't sweat it. Unlike your height, bone structure, or hand size, your teeth can be changed by a professional dentist to what you want - at least without painful and risky surgeries.
With cosmetic dentistry, you can change many of your teeth's features so that what your smile says about you syncs up with how you see yourself. Just a few of the procedures you can expect from cosmetic dentistry include the following:
Porcelain Veneers
Are you happy with the shape of your teeth? What about the color? How about the size even? Do any or all of these features leave you feeling a little less than satisfied with your smile? If so, then veneers are the thing for you!
Porcelain veneers are small bits of porcelain that affix to your teeth. They can be cut into a variety of shapes to provide you with the teeth of your dreams. Should you be happy with the general look of your teeth but a slight chip sticks out to you like a sore thumb, you can use porcelain veneers to fill in the gap so that your smile looks like brand new again!
Teeth Whitening
If your pearly whites have ceased to look pearly and hardly look white, then you might find yourself reticent to flash them to people. And when you're afraid just to smile, you certainly might begin to feel a little less than totally confident about yourself.
But don't lose heart, and certainly don't hide your smile! A little discoloration is natural, and it happens to the best of us. All you have to do once that happens is to get a teeth whitening. Teeth whitening is a simple, safe, painless procedure. It works quickly so your teeth can shine brighter than they ever did before! No more hiding your beautiful smile. With a teeth whitening, you can flash it proudly and feel amazing about yourself!
Braces And Aligners
Crooked teeth can be a death knell for your smile. At least for your desire to smile, they can be. Unfortunately, as you have no control over the way that your teeth grow in, you have no control over whether they will be crooked or not.
What you do have control over is your decision to live with crooked teeth. If you want straight teeth, you can get them with braces or aligners. You even have the option of using Invisalign so that you can get your teeth straightened comfortably without having a mouth full of metal! Don't live with crooked teeth. Just call up your dental expert, and you'll be on the road to straighter teeth today!
Call On Us!
If you are unsatisfied with your teeth for any reason and would like cosmetic dentistry, then call up the experts at Haworth Dental. We have over fifty years' experience, so you can rely on us to provide you with only the best-quality cosmetic dental work around!
If you are looking for Cosmetic Dentistry services, then please call our professional dentists at (201) 384-1717 or complete our online request form.