Great Quality Tooth-Colored Fillings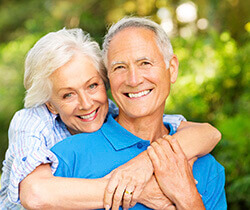 Tooth decay is one of those irritating things that has a way of sneaking up on even the most diligent among us. You can brush and floss and mouthwash daily, but somehow, you might wake up one morning to teeth that are starting to rot away. Or maybe you're lucky enough to avoid decay, but not quite lucky or coordinated enough to avoid a tooth fracture.
Whatever happens to your teeth to make them look a little less than perfect, you can rely on tooth-colored fillings to get your teeth looking beautiful again! Tooth-colored fillings can restore your teeth to like-new condition while also replicating their natural look. Thus, with tooth-colored fillings, you can reverse dental damage while also restoring your smile to its natural beauty!
Wear and tear happens. That's just a fact of life for everything, and your teeth are no exception. If your teeth have begun to wear down, then you can rely on the expert dentists at Haworth Dental to get your smile looking like brand new again with some tooth-colored fillings!
Can Fill Gaps
As your enamel deteriorates over time, you might begin to notice that gaps begin to form among your teeth. These gaps can range from small and barely noticeable to quite large - FRUSTRATINGLY large, in fact.
If you've developed some gaps in your teeth over time, then don't worry! Those gaps don't have to be permanent. At least not with tooth-colored fillings, they don't. Whether a gap has occurred because of enamel loss or a chip, you can rely on the experts at Haworth Dental to fill those gaps with top-of-the-line tooth-colored fillings.
Your smile is important. It's the friendliest impression you can make when meeting new people, and you don't want that impression to be tainted by a gap. Don't let that happen to you. Just get a tooth-colored filling instead, and continue to make the best impressions possible for the rest of your life!
Restore Strength Of Your Teeth
Tooth-colored fillings provide more than just aesthetic benefits As tooth-colored fillings bond to your teeth, they can actually restore some of your teeth's original strength - as much as 85 - 95 percent!
If you want your smile restored to its former beauty and strength, then tooth-colored fillings are the thing for you. And with the experts at Haworth Dental, you can count on getting only the best tooth-colored fillings possible!
Recent Articles
What Should Your Daily Dental Routine Consist Of?

Your teeth are important. You eat with them, and they make up your smile, which can be one of your best or worst features, depending on how well-cared-for your teeth are. But how do you maintain healthy teeth? The answer is quite simple, yet many people don't manage to keep their teeth clean and white because either they don't bother maintaining an effective oral care routine or they don't know what goes into an effective oral care routine…

Read More


What Can I Expect from Cosmetic Dentistry?

Your teeth say a lot about you, but no matter how beautiful they are, you might find yourself unsatisfied with WHAT they're saying about you or HOW they're saying it. After all, we all have our own sense of identity, and if some aspect of ourselves eddies against that identity, we're apt to feel a little discordant and dissatisfied…

Read More
If you are looking for Tooth-Colored Fillings from a professional Dentist, then please call (201) 384-1717 or complete our online request form.