Local Preventive Dentistry Experts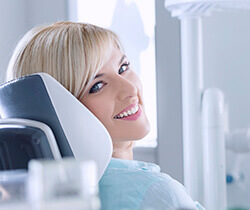 They say that the best offense is a good defense, and here at Haworth Dental, you have the best defense around - against dental problems, that is. And also against the pain and expense that come with dental problems.
Preventive dentistry starts in the home. Daily brushing, flossing, and mouth washing are your surest methods for lowering your chances for developing dental problems down the road. But your at-home oral hygiene routine alone isn't enough to defend against decay and other dental problems. To get the most out of your dental routine, you need to visit an expert dentist at Haworth Dental on a regular basis.
We at Haworth Dental have been established for over fifty years. With all of those years of experience, we have learned the best ways to care for your teeth so that you can have the brightest, whitest smile possible for many years to come! With Haworth Dental, you and your teeth are in the best of hands, meaning that you won't have to worry about suffering from the negative health problems associated with poor oral hygiene - problems such as…
Heart Disease
There is a broad area of study that suggests a connection between poor oral health and coronary heart disease. Researchers believe that there is a link between the plaque that builds up because of poor dental care and issues with one's heart. Having a smile that is less than beautiful and also quite painful can be enough of a burden to live with, but living with a poorly functioning heart makes all the cavities and swollen gums seem like a walk in the park. Maybe it's not particularly high on your list of priorities to have a beautiful smile - but surely you value your overall health.
Don't let poor oral hygiene affect your health or quality of life. Just keep up with your daily routine, and be sure to combine that routine with the top-quality preventive dental services that Haworth Dental provides.
Routine Checkups And Cleanings
Armed with a toothbrush, miles of floss, and an ocean of mouthwash, you can keep your smile beaming for many years to come - but only to a certain extent. Once you've reached that extent, it's time to call on the oral care experts at Haworth Dental to help keep your teeth in the best shape possible.
We provide thorough routine checkups so that you always know what you are doing right and wrong with your dental routine. This knowledge will help you wipe out the wrong so that you can enjoy a lifetime of right when it comes to your teeth. We'll also provide routine cleanings to clean your teeth more thoroughly than you yourself would be able to without our expert equipment and knowledge.
Your smile is already worth a million bucks. With the experts at Haworth Dental, it could be priceless.
Recent Articles
What Should Your Daily Dental Routine Consist Of?

Your teeth are important. You eat with them, and they make up your smile, which can be one of your best or worst features, depending on how well-cared-for your teeth are. But how do you maintain healthy teeth? The answer is quite simple, yet many people don't manage to keep their teeth clean and white because either they don't bother maintaining an effective oral care routine or they don't know what goes into an effective oral care routine…

Read More


What Can I Expect from Cosmetic Dentistry?

Your teeth say a lot about you, but no matter how beautiful they are, you might find yourself unsatisfied with WHAT they're saying about you or HOW they're saying it. After all, we all have our own sense of identity, and if some aspect of ourselves eddies against that identity, we're apt to feel a little discordant and dissatisfied…

Read More
If you are interested in Preventive Dentistry, then please call (201) 384-1717 or complete our online request form.