Benefits of Scheduling Regular Dental Checkups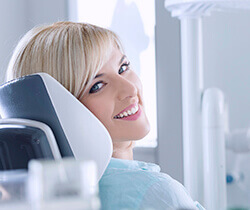 To ensure optimal oral and physical health, you should schedule dental checkups and cleanings at least every 6 months or as recommended by your Haworth dentist. Even if you brush and floss your teeth avidly and use the best dental products, you still require regular examinations and cleanings from a qualified dental professional.
Positive Effects of Routine Dental Checkups and Cleanings
Improved appearance of teeth
Healthy teeth and gums
Early detection of oral complications
Good overall physical health
Reduced risk of disease and other health problems
What Happens During a Routine Dental Visit?
The Checkup – Typically, dental checkups involve an examination of the teeth and gums for signs of decay, disease, oral cancer, and vitamin deficiencies. X-rays will be taken to identify cavities, and an exam will reveal plaque and tartar buildup on teeth. The gums are also examined for disease. Dentists check for loose or broken teeth, improper bites, and damaged fillings. Your dentist may also inspect your throat, tongue, face, head, and neck during the checkup.
The Cleaning – The cleaning procedure of a dental visit includes scaling, a process in which plaque and tartar are removed from teeth with a variety of specialized tools. Dentists also polish the teeth to reduce the appearance of staining, and they floss the teeth thoroughly. At the end of the cleaning, your dentist will probably take some time to discuss accurate flossing and brushing techniques and recommendations for dental products.
Schedule Your Next Dental Appointment
If you haven't had a dental checkup and cleaning in the past year, you should schedule one with an experienced dentist at Haworth Dental as soon as possible. Oral health correlates with your overall health, so if you're searching for a Haworth dental office, look no further than Haworth Dental.
If you are looking for a professional dentist in Haworth, then please call (201) 384-1717 or complete our online request form.