What You Should Know About Oral Appliance Therapy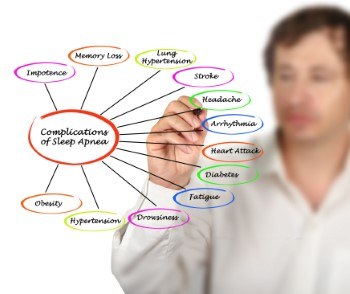 If you suffer from sleep apnea, it is important that you better understand the options that you have available. Sleep is important and poor quality sleep negatively impacts every aspect of our lives. Having sleep apnea is a bigger concern because it not only impacts the quality of your sleep, it poses a very real threat to your health and can even result in fatality.
How Oral Appliance Therapy Can Help
For cases of mild to moderate sleep apnea, oral appliance therapy is an option. So, it helps to know more about the benefits, as well as the side effects.
Treating sleep apnea can help lower your risk of diabetes, stroke and heart disease. Not to mention, it can assist with issues like concentration, alertness and emotional stability.
The oral therapy may take some getting used to, but many patients prefer this method because they are easy to wear. Plus, because they are much smaller than a CPAP, it is easy to travel with. You can take this with you in your purse or overnight bag.
There are some possible side effects, but most are not serious. They can include dry mouth, jaw discomfort and excessive salivation. In more severe cases, it could lead to permanent changes in your bite and TMJ symptoms, so you should closely monitor for symptoms.
If you reside in the Haworth area and would like to find out more about your options, give us a call. Here at Haworth Dental, we care about our customers and want to help them make the best choice possible, for their unique situation.
If you need sleep apnea therapy services, then please call Haworth Dental at (201) 384-1717 or complete our online request form.