Your Friendly Closter Dental Service Provider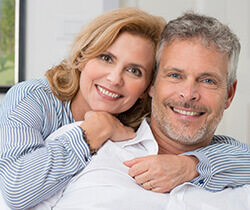 Your teeth are among the most important parts of your body. Unfortunately, they are also a part of your body that requires more upkeep than most others do. FORTUNATELY, though, you as a resident of Closter have access to the top-quality dentists at Haworth Dental to help keep your teeth in the best shape possible. We do so by offering many great dental services to Closter residents, including (but not limited to) preventive dental care and restorative dentistry. Life happens, and sometimes it can be a little rough on you - and on your teeth. Should life have hit your teeth a little too hard, then you can rely on the dental experts at Haworth Dental to get your teeth shining like brand new again!
The best offense is a good defense, they say, and that saying is never truer than when it applies to your teeth. When combating plaque, defend against it when routine brushing, flossing, washing, and tongue scraping. And to further supplement those routines, you need to schedule preventive dental work with the experts at Haworth Dental! This work will help keep your teeth in the strongest, cleanest shape possible. And should your teeth ever go anywhere below that level of upkeep, you can rely on the experts at Haworth Dental to provide you with top-quality restorative dental work to get your teeth back into the best shape possible!
Quality Closter Preventive Dental Work
Once you let your teeth begin to wear down, it could already be too late: You could have reached a point where only expensive repair work will get your teeth back in good shape. So the best thing to do is to avoid letting your teeth succumb to years of wear and neglect. The best way to do that is to maintain a thorough and consistent dental hygiene routine. And you can supplement that routine with regular preventive dental work with the experts at Haworth Dental. This work includes routine checkups and cleanings. With preventive dental work provided by the experts at Haworth Dental, you can be sure that your teeth will look and function like brand new for many years to come!
Restorative Closter Dental Work
No matter how rigorously you maintain your dental health, you could ALWAYS run into issues with your teeth. You might develop a cavity, or a tooth might fall out for any number of reasons. Should your teeth suffer thusly, you can rely on the experts at Haworth Dental to get your teeth back into the best shape possible. We can clean your teeth, straighten them, provide you with caps and bridges, and offer a variety of other services to give you the brightest, strongest smile possible.
See What Customers in Closter, NJ are Saying About Us
Haworth Dental is Rated: 5 / 5
based on these 2 happy customer reviews.
---
"I am completely in awe of Dr. Lebel's professional skills and his passion for what he does. I feel very lucky that I was able to find a great dentist who treats his work as an art and strives to absolutely perfect everything he does."
"Probably the best dentist I've had in my life and always a pleasure to visit. The doctor is very knowledgeable, cares about doing a good job, is willing to adapt to new changes in dental care and technology, and is very amicable. I'd recommend him to anyone happily."
Recent Articles
What Should Your Daily Dental Routine Consist Of?

Your teeth are important. You eat with them, and they make up your smile, which can be one of your best or worst features, depending on how well-cared-for your teeth are. But how do you maintain healthy teeth? The answer is quite simple, yet many people don't manage to keep their teeth clean and white because either they don't bother maintaining an effective oral care routine or they don't know what goes into an effective oral care routine…

Read More


What Can I Expect from Cosmetic Dentistry?

Your teeth say a lot about you, but no matter how beautiful they are, you might find yourself unsatisfied with WHAT they're saying about you or HOW they're saying it. After all, we all have our own sense of identity, and if some aspect of ourselves eddies against that identity, we're apt to feel a little discordant and dissatisfied…

Read More
If you are in need of professional Closter dental services, then please call (201) 384-1717 or complete our online request form.