Looking For Expert New Milford Dental Services?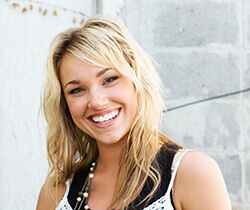 You rely on your teeth to eat - at least to eat anything harder than pudding. You also rely on them to help you make the most charming first impression possible with a winning smile. For these reasons, you need to give your teeth the best care out there. And luckily for you as a New Milford resident, you have access to that kind of excellent care: with the experts at Haworth Dental. We have been established for over fifty years, so you can rely on us to provide you with top-quality New Milford dental services - which include, among others, checkups, cleanings, and dental X-rays.
If you want to have a strong, beautiful smile your whole life long, then you need to keep your teeth clean. The best way to do that is with regular checkups and cleanings. Checkups help to know the exact shape that your teeth are in, and cleanings help to ensure that they stay in the best, healthiest shape possible. And with dental X-rays, your dentist can find potential problems in places that are not apparent to the naked eye. Indeed, with a top-quality expert such as Haworth Dental, you can rest assured that their equipment and expertise are helping to provide you with the strongest, most beautiful smile possible for years to come!
Checkups & Cleanings In New Milford
To get the most out of your daily dental routine, you need to supplement it with regular visits to the dentist. These visits should always include routine checkups and cleanings. A checkup will tell you the exact shape your teeth are in: good, bad, or ugly. And the information that a checkup leaves you with will help you know whether you need to make any changes in your daily routine. Another routine procedure that will help extend the life of your teeth is a cleaning. A cleaning by a dental experts will get your teeth clean in a way that your at-home routine can't possibly touch, and teeth that clean will look and stay healthy for a long time to come!
Dental X-Rays In New Milford
Not every problem with your teeth is visible. Some problems might develop under your gums. Roots could break, teeth could be impacted, and your jaw could be suffering damage that will directly affect your teeth. You could even be developing tumors along your jawline, to name an extreme but possible example. You can't address these problems with your daily brushing and flossing. You need a dental X-ray performed by a trained dental professional to be sure that your teeth are healthy both outside AND in!
See What Customers in New Milford, NJ are Saying About Us
Haworth Dental is Rated: 5 / 5
based on these 2 happy customer reviews.
---
"Dr. Lebel is excellent Dentist!!! I really appreciated how he put me at easy by talking me through the process and very patiently answering all my questions. My teeth have never felt better and I am so grateful to finally have found such an excellent dentist. I look forward to my next visit."
"I absolutely loved my experience during my visit. The staff was super friendly. The dental hygenist, Samantha, was so wonderful and she did an amazing job. Dr. Lebel was explanatory and made me feel at ease when discussing the things I had to address with my teeth. I highly recommend them."
Recent Articles
What Should Your Daily Dental Routine Consist Of?

Your teeth are important. You eat with them, and they make up your smile, which can be one of your best or worst features, depending on how well-cared-for your teeth are. But how do you maintain healthy teeth? The answer is quite simple, yet many people don't manage to keep their teeth clean and white because either they don't bother maintaining an effective oral care routine or they don't know what goes into an effective oral care routine…

Read More


What Can I Expect from Cosmetic Dentistry?

Your teeth say a lot about you, but no matter how beautiful they are, you might find yourself unsatisfied with WHAT they're saying about you or HOW they're saying it. After all, we all have our own sense of identity, and if some aspect of ourselves eddies against that identity, we're apt to feel a little discordant and dissatisfied…

Read More
If you are looking for experienced dental professionals around New Milford, then please call (201) 384-1717 or complete our online request form.